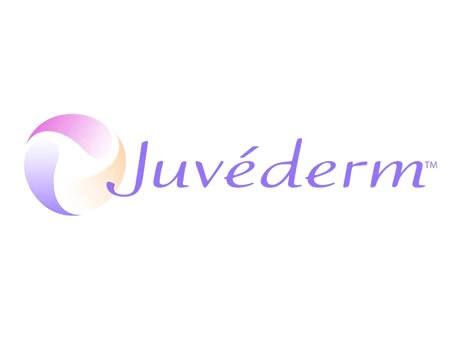 One of the effects of aging is a loss of collagen in the skin layers. What this results in is a decrease in skin elasticity and volume. Cheeks and the eye area may appear sunken, and wrinkles can begin to appear. If you notice these changes are starting to occur, dermal filler may be the perfect solution. Designed to plump up skin and replace lost volume, dermal fillers also reduce the appearance of fine lines and wrinkles – in some cases, you can significantly improve even quite deep furrows and creases through the skilled use of high-quality dermal filler. At our facility, we offer a range of Juvederm dermal filler treatments, including Voluma, Vollure, and Volbella. Each of these works in a slightly different way, but all can deliver excellent outcomes which can make a difference to your appearance. Detailed below is further information on the three Juvederm treatments we offer, enabling you to gain an insight into the benefits of each option.
Voluma
Voluma is an injectable dermal filler gel which contains the active ingredient hyaluronic acid. This compound can absorb large quantities of water, which is why it works so well as filler. Once the injection is under the skin, the hyaluronic acid takes on water from the surrounding tissues and begins to swell, restoring lost volume and helping to smooth out those troublesome laughter lines or other folds or creases. Voluma also contains collagen and elastin, two critical compounds found naturally in skin (but which decrease as we age) which help to create the volume and "bounce" associated with younger skin. A critical added ingredient in Voluma is lidocaine. This compound has anesthetic properties and helps to make your treatment more comfortable.
Voluma is suitable for use in every area of the face but is often used to support and volumize the middle portions. It can be used to successfully reduce the appearance of the lines which run from the nose down to the corners of the mouth (nasolabial folds), as well as other problem areas. Voluma is frequently used to enhance and improve the contours of the face – Voluma can strengthen cheek plumpness, preventing that drawn, gaunt look which an aged face begins to present.
Juvederm Vollure
If you find that you're developing deep, apparent folds running from your nose down to the corners of your mouth (nasolabial folds), Vollure could be exactly right for you. This Juvederm compound has been specifically approved by the FDA as a cosmetic treatment for nasolabial folds, significantly reducing their appearance, often after only a single treatment. Although you can use Vollure on other areas, it's mainly recommended to keep those unsightly folds at bay. Because experts created and designed Vollure with the express aim of treating nasolabial folds, we believe it offers a superb option for anyone who requires this particular form of cosmetic intervention.
Like the other fillers in the Juvederm range, Vollure contains hyaluronic acid, a well-known volumizer and aid to improved contours. Professionals administer the product through a series of injections to the problem area. When you turn to us for a Vollure intervention, we will ensure you're clear about the possible results you can expect, as well as any side effects you may experience, or other issues you need to be aware of. We will also check that Vollure is going to be the right treatment for you. It's worth noting that many people find that the effects of Vollure last roughly eighteen months – an exceptional time span!
Juvederm Volbella
Thin, drooping lips can affect people of any age. Although traditionally seen as an issue for older people, due to a natural loss of collagen and elastin from the skin, younger patients may also have lips which are naturally much thinner and narrower than they would like. In these circumstances, Volbella can be just the thing. Approved by the FDA mainly as lip filler, Volbella is created by Juvederm and contains hyaluronic acid – a popular volumizer that's used in a range of dermal filler products.
Volbella can be used to create subtle results or to achieve a significant change in the contours of your lips. Ideal for reducing the appearance of wrinkles, it can also increase the size and improve the shape of the lip.
On average, Volbella effects last around a year, but this depends very much on the individual. Some people naturally metabolize hyaluronic acid much faster than others – in some cases, a top-up may be required in six months, whereas other people may not need further treatment for close to eighteen months. In all cases, if you are considering using Volbella, you should discuss your treatment aims with a skilled practitioner to arrive at a treatment schedule that's right for your needs.
Side Effects of Dermal Fillers
Dermal fillers are considered a safe treatment, with relatively few side effects. Side effects, which do appear, tend to be mild and relatively short-lived. Some of the most common unwanted effects of Juvederm fillers include:
Redness
Swelling
Bruising
Uneven bumps under the skin
The Tyndall effect (a bluish tinge to the skin)
An allergic reaction (this is relatively rare)
If you feel unwell after a dermal filler treatment, it's important to seek appropriate medical attention promptly.
When you make an appointment with us, our expert team will be happy to go through the benefits and possible side effects of a dermal filler treatment, as well as go through the treatment process so that you know precisely what to expect. We take your health and well-being seriously and will always do everything we can to ensure that you end up with a high-quality intervention that's exactly right for your needs. To find out more about what we can offer when it comes to dermal fillers, for further information about our services or to book an appointment if you're in the Encinitas or Carlsbad areas call us at (760) 753-5757.