Rejeuvine Medspa provides high quality skin care treatments for Carlsbad, Encinitas, and surrounding areas. Dysport is one of several skin care treatments provided at Rejeuvine to treat frown lines. For clients in Carlsbad and Encinitas, Dysport treatments are the professional skin care treatment preferred for its excellent results with efficient treatment sessions.
What is Dysport?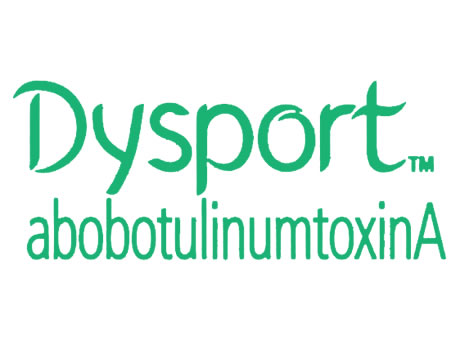 Dysport is the brand name of a compound which contains abobotulinumtoxia, a naturally occurring compound which is a muscle relaxant. When you inject Dysport into the small muscles of the face, it can cause them to relax, creating a smoother, less wrinkled look. This relaxation effect makes it a popular choice for patients who wish to enjoy frown-free features. Dysport is particularly recommended to treat the frown lines which can develop between the eyes (glabellar lines), as studies have shown it works well in reducing the appearance of these.
What Can Dysport Treat?
Dysport is a prescription medicine, which means a qualified and experienced practitioner can only dispense it. When you visit our clinic for a consultation, we will discuss with you the effect you're hoping to achieve and come up with a customized treatment plan that will hopefully give you a look you're aiming for. If frown lines are one of the areas that you're particularly concerned about, we will often recommend Dysport, due to the positive results it achieves. Frown lines may be the result of a habitual frown, or may merely form as a result of genetics and the way an individual's expressions change over time.
When Should I Consider Dysport?
Most people decide to try Dysport when they are concerned about their frown lines. Not only can frown lines make you look grumpy and miserable even when you're not, but they can also look unsightly. Many people with prominent frown lines find that their confidence and sense of self-worth are significantly dented due to these unwanted facial indentations, so discovering a non-invasive method of eliminating them, or at least dramatically reducing their appearance, is of real benefit. If your life is being made a misery by the presence of frown lines, then Dysport may well be a suitable solution – why not talk with one of our friendly and helpful staff to see if it would be right for you?
What is the Procedure for Obtaining Dysport?
When you turn to us for a cosmetic procedure, the first thing we do is gather information and discuss your medical history so we may assess your suitability for the treatment. Assessment includes not only your physical health but also covers information regarding the areas that bother you the most and what sort of outcome you're looking for from your treatment. Using this wealth of data, our clinical team will put together a tailored program of treatment that specifically targets your problem areas. If the reduction of frown lines is a priority for you, Dysport could work exceptionally well.
Who is a Suitable Candidate for Dysport?
Dysport is intended for use on people under the age of sixty-five who are concerned about frown lines between their eyes. Most people in good health can benefit from Dysport treatment. There are a few medical conditions which mean that Dysport may not be a good choice – during the assessment your clinician will administer before recommending a course of treatment, it's vital that you disclose any existing health problems. Some of the conditions which may mean that Dysport isn't a good choice include: facial surgery; Lambert-Eaton syndrome, ALS or myasthenia gravis.
How is Dysport Administered
Your Dysport treatment consists of a series of injections (normally five), administered in the frown line area. Each injection of Dysport will have a relaxing effect on the muscles at the injection site. This will result in frown lines becoming less prominent as the compound takes effect. Often it takes a few days or weeks for the full impact of the injections to become apparent. The entire procedure takes typically no longer than 20 minutes and is undertaken on an outpatient basis. Once we complete the injections, patients can return to their regular schedule – there's no need to rest or avoid particular activities.
How Long Do the Effects of Dysport Last?
The level of effectiveness which Dysport has and the longevity of these effects vary from person to person. There are all sorts of variables which can affect how long the smoothing effect which Dysport has continues, but most people find that after three to four months the procedure needs to be repeated. If you are concerned about how long to leave it before scheduling another Dysport session or feel that the effects of the Dysport are wearing off much sooner than you had anticipated, it's important to talk to your medical provider. Your medical provider is best placed to advise on the schedule of Dysport injections which is going to be best suited to your requirements.
Possible Side-Effects of Dysport
Dysport is a safe, well-tolerated compound that is FDA approved for cosmetic procedures. The most common side-effect is short-term swelling at the site of the injection. This tends to be short-lived, with most people discovering that in a few days the problem is completely resolved. Other temporary side-effects may include redness, a headache, and pain at the site of the injections. Usually, these clear up rapidly, and no further intervention is required. If you notice anything that concerns you after your Dysport treatment or feel unwell for any reason, ensure you get prompt medical attention.
Dysport Clinic for Patients in Carlsbad and Encinitas
Dysport has the potential to transform the facial appearance of people who are troubled by frown lines between the eyes. Research shows that injecting Dysport in the immediate area where the frown lines are located causes the muscles which hold the frown in place to relax. This leads to the frown lines reducing in prominence, enhancing facial appearance. Dysport is appropriate for most people and has the benefit of being non-invasive, minimizing the amount of "down time" required after the procedure. If you feel that Dysport might be able to help you, the first step in obtaining treatment is to make an appointment at our clinic to discuss your requirements with one of our fully qualified and experienced clinicians. To find out more or to make an appointment, call us at (760) 753-5757.