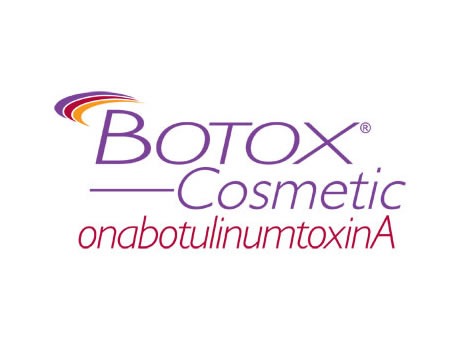 If you're looking for a fast, efficient treatment for wrinkles and fine lines, Botox could be the perfect answer. Created from a naturally occurring active ingredient, Botox is a popular, widely tolerated treatment that can transform your look. If you're planning to enhance your appearance with Botox, it's essential to use a suitably qualified and experienced beauty professional to get the very best results. Here we take an in-depth look at what Botox is, what it can be used for, what the treatment involves and some other key areas you need to consider before embarking on a course of Botox Treatment.
What is Botox?
Botox is a carefully formulated compound that contains a natural ingredient which acts as a muscle relaxant. Over time, the repeated contraction and relaxation of the facial muscles can cause wrinkles to form, marring the skin and creating an unappealing visual effect. Botox works by relaxing the muscles which cause the wrinkles. Because the Botox reduces the muscle activity, the wrinkles and folds become less prominent, leading to a smoother, more youthful appearance. For the treatment to work efficiently, professionals inject the Botox into the area which needs treatment. Botox has been around for quite some time and is recognized by industry professionals as a safe, effective solution for unwanted facial lines and creases.
What Can Botox Be Used For?
The primary purpose of Botox is to reduce the appearance of facial lines and wrinkles. You can use Botox on almost any area of the face. Frequently injected into the space between the eyebrows to reduce the appearance of frown lines, Botox can also be used to minimize crow's feet (the horizontal wrinkles that appear at the outer corner of the eyes) and the furrows that can develop between the nose and mouth. This type of treatment may also be used to tackle the vertical lines that can form on the upper lip. Widely recognized as an extremely versatile type of treatment, it can be used on forehead lines as well as unwanted chin dimples and other irregularities. Your beauty professional can advise on which areas of your face might benefit from Botox when you attend for a consultation. They will tailor their advice to your features, ensuring you end up with a treatment that's right for you.
What Does the Botox Procedure Consist Of?
Before commencing Botox therapy, a reputable practitioner will go through some preparatory steps. Usually, you will need to give a relevant medical history, as a few conditions may mean that Botox isn't right for you (for example if you've had facial surgery or are allergic to any of the Botox ingredients). You also need to discuss with your practitioner which areas of your face you want to improve and the type of results you wish to achieve – for example, some people prefer a more natural look, whereas others want to see wrinkles eliminated as far as possible. It's important to work with a practitioner that shares your goals when it comes to your end result. Your beauty professional will often complete a skin assessment, giving them the information they need to make the right recommendations for your beauty intervention. Your therapist will also explain any minor side effects you may experience. Many people experience no side effects at all; others may experience slight swelling or discomfort which usually subsides in a few hours.
The actual treatment consists of a series of injections, closely spaced around the area you wish to treat. The injections are relatively quick, and most people find they are mildly uncomfortable at times (the level of discomfort varies depending on the site and depth of the dose), but certainly not unbearable. After the injections, there may be some superficial redness, but this disappears typically within a few hours of treatment.
After treatment, you can go straight back to your routine – there's no need to rest or refrain from activities. Professionals will advise that you don't massage or rub your face too much for a day or so after treatment (so no facial massages or similar), but you can wear cosmetics as usual. The effects of Botox usually take a few days to appear. Watch for the youthful and natural looking smoothness developing quickly!
Potential Side Effects of Botox
Generally, Botox is an extremely safe treatment that's well-tolerated by a wide range of people. Common side effects include:
Pain
Redness
Inflammation
Bruising
Allergic Reactions
Tiredness
Neck Pain
Headache
Muscle Spasms and Twitches
Drooping eyelids
Mostly, these side effects are short-term and not particularly severe. If you experience any severe side effects or begin to feel unwell following a Botox treatment, it's important to get appropriate medical advice as soon as you can.
Botox is a temporary treatment that you need to repeat for you to retain the look you desire. The gap between treatments varies from person to person due to factors such as skin condition, age, whether you smoke, sun damage and your reaction to Botox. You can discuss repeat treatments with your beauty practitioner, who will be happy to work with you to come up with a program that's tailored to meet your individual needs.
Correctly administered, Botox has the potential to improve your appearance significantly, reducing the look of the wrinkles and lines which are an almost inevitable part of the aging process. If you live in or around Carlsbad or Encinitas, you're within easy reach of our premium health & beauty practice. To find out more about Botox, or to book an appointment with a member of our team for a consultation, call us at (760) 753-5757.